Heating Products
---
INFINITY® SERIES GAS FURNACE WITH GREENSPEED™ INTELLIGENCE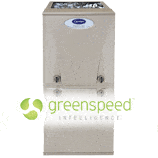 Looking for top-of-the-line comfort, performance and efficiency? As its name suggests, the Infinity series takes them further than they've ever been. But if the top has a top, its name includes Greenspeed intelligence.
---
Packaged Geothermal Heat Pumps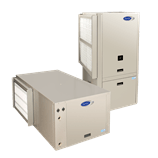 Geothermal heating an cooling solutions are prized for their efficiency. These all-in-one 'forced-air' or 'water-to-air' systems can provide comfort to your home more efficiently than any other type of ordinary system.
---
Learn more about these exciting heating products & more at the Carrier.com website today!